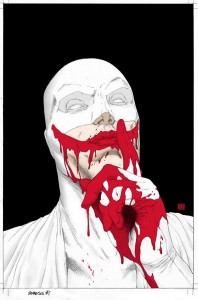 Nemesis teams Millar up with Steve McNiven and is about the baddest costumed wearer in the world.  Only problem is, he's not on our side and is currently targeting the life of the police chief in Washington, D.C. after taking out all of Asia's finest.  What does it all mean?  Well, you are going to have to read to find out.
And if you have been living under a rock and have not read Millar's Kick Ass, what exactly are you waiting for?  Brave New Worlds has the hardcover collection in stock in anticipation for the mid-April release of the feature film by the same name.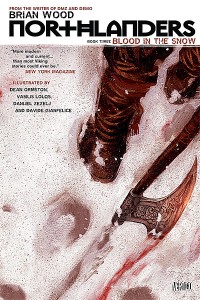 Meanwhile in the land of Vertigo, the Northlanders Volume 3 TP Blood in the Snow collects six issues of Wood's Viking saga.  This edition follows the role of Viking women (you know its going to be bad ass) and also reflect on the Norse art of single combat.