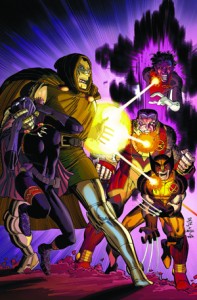 •Doomwar #2: I for one was not expecting much from this series. I haven't been all that much of a Black Panther fan, though what I have read I have always liked, and hadn't read any of the current iteration of the character, Lady Black Panther didn't pique my interest at all. That being said I really enjoyed Doomwar issue #1. Though Doctor Doom may seem a bit overexposed in the last six months or so since Millar wrote that Masters of Doom story, that we have on our $12 Hardcover Rack, I liked him in the issue. His goals as of now seem to be that he's after Wakanda's Vibranium supply though I feel like he's got something more up his sleeve! Now that the Black Panthers have gone out and recruited the X-Men, unofficially since Scott couldn't sanction them attacking Wakanda, T'Challa wants to get his kingdom back and save his wife, and X-Woman Storm, from execution!
Doomwar #2, Jonathan Maberry/Scott Eaton, $3.99, 32 pages, full color, Marvel Comics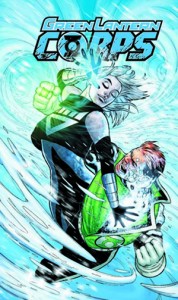 •Green Lantern Corps #46: Peter Tomasi has been a nice addition to the Geoff Johns helmed Blackest Night epic. His GLC has given us a wider view of the battle between good and evil waaaaaaaay out in space…and he's even seen fit to kill off some much loved characters! This issue was such a big deal that the original solicit for the cover looked like this.  If you have been reading the series you know how much fun GLC has been and with solicitation information like this how can you not be excited?!:
"Blackest Night comes to its epic and stunning conclusion in this over-sized issue as the Green Lantern Corps descends on Earth to make their final stand against Nekron and the Black Lanterns!"
See what I mean!?

Green Lantern Corps #46, Peter J. Tomasi/Patrick Gleason & Rebecca Buchman, $3.99, 40 pages, full color, DC Comics