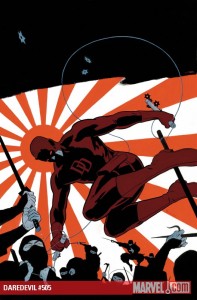 The Man Without Fear could be renamed the Man Without Poor Writing as Daredevil has enjoyed some top notch storytelling recently with Brian Michael Bendis, Ed Brubaker and now Andy Diggle at the helm.  Diggle, joined in issue #505 by Antony Johnston, has really turned Matt Murdoch's world upside down (like that was even possible anymore).
But Diggle has done the impossible by handing the reigns of the Hand over to Dardevil.  The first few issues have all been about the set up and how Murdoch was going to manage things from NYC, but now he needs to go to Japan and this month's issue lets us peek into the behind-the-scenes power moves as to why the Hand chose Dardevil in the first place.  A good book just keeps getting better with issue #505.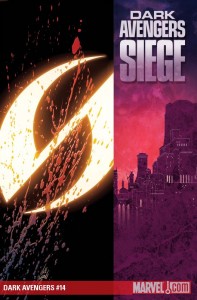 If you have not been keeping up with Daredevil, have no fear as Diggle's arc began with Brubaker's final issue in 500.
As Bendis goes, so do the Dark Avengers.  Words can not really do justice to the work Bendis continues to churn out, especially with this Siege tie-in as we learn more about what the Sentry is up to.  Dark Avengers #14 continues the ride of Norman Osborn and crew, and enjoy it while it lasts as it will all becoming to an end at the conclusion of the Siege.  I don't know about you, but I am really looking forward to how the Siege plays out, and what is going to happen with the Sentry.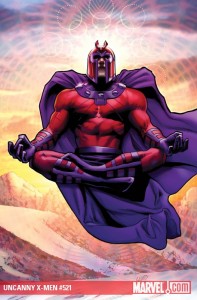 X-Men has always been one of my favorite books as I started reading it back in the Chris Claremont-John Byrne heyday.  Recently it just has not been the same, not until Joss Whedon's all-too short run on Astonishing X-Men.  Matt Fraction, I am happy to say, has recaptured some of the chemistry and zest missing from the title.
While this week's issue, Uncanny X-Men #521, continues the Nation X arc which leads up to Hope's return in Second Coming, we do get some answers as to why Magneto went to the mountain last issue.  For me, this issue was all about the last page, and more specifically, the last panel – enjoy.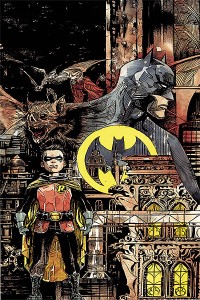 Last but not least is Streets of Gotham #9.  I was a little worried that this title may have suffered after Paul Dini left, but Mike Benson's just completed two-issue story was a nice little piece of writing and finished up on a sentimental note that gives me hope as the book continues.  Dustin Nguyen continues to provide outstanding and underrated pencils.  If you have not given this title a shot, try it out as it might be the best of all the bat books out there.
Until next week …