Just a couple of ideas for the special someone in your life that likes to read …
For the classic love story …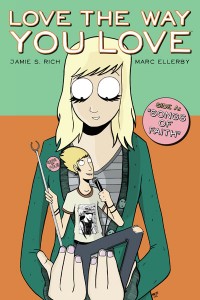 Oni Press' Love The Way You Love by Jamie Rich and Marc Ellerby
Tristan has two things in his life, a band and a broken heart.  His band is on the verge of making it big, then Tristan sees the "girl of his dream" from stage.  Want to know what happens next, you have to pick up volume one.
Marvel Romance TP
A collection of classic Marvel tales of romance from names like Stan Lee, Jack Kirby, Gene Colan, Dick Giordano, John Romita and John Buscema.  Do you really need to know anymore?
For the players …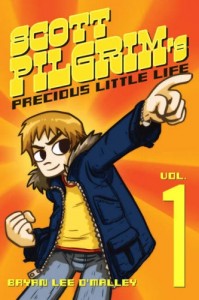 Oni Press' Scott Pilgrim by Bryan Lee O'Malley
Check out the book before the movie hits theaters.  Scott Pilgrim has two girls in his life and is trying to decide which one to commit to, or is he?  With names like Knives Chau and Ramona Flowers, he should be on his best behavior.
For those who like a twisted tale of love …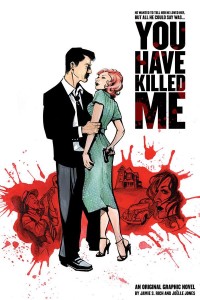 Oni Press' You Have Killed Me by Jamie Rich and Joelle Jones
This one is stylish noir graphic novel.  The back of the book says it all, "he wanted to tell her he loved her, but all he could say was … You Have Killed Me."  Trust me, this is a good read.  Rich and Jones have teamed up before and are a splendid team.  Her artwork really complements his stories.