Atop my stack of comics this week are 2 titles that I really really cannot wait to read! Hit the jump to see what they are this time around!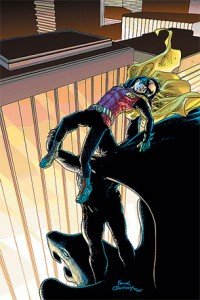 •Batman and Robin #9: In a week filled with the end of Flash Rebirth, the next installment in Blackest Night, Siege tie-ins and Frankenstein toys the book that I am most excited to read is Batman and Robin #9 from Grant Morrison and Cameron Stewart. It is kind of bittersweet since the artists on this book only do three issue arcs and this will be Stewart's third…but it is still an issue of Batman and Robin, which Stewart has been kicking ass and taking names on for the last few issues. How can I not want to read this one since :::::::::::::::::::::: : : SPOILER ALERT : : :::::::::::::::::::: in the last issue they threw Bruce Wayne's "body" into a Lazarus Pit and he has since come out all crazy! But there was that little panel with Dan Turbin Darkseid talking about all of those Bat-clones…holy crap I can't wait for this issue. Heck just look at Frank Quietly's cover over there!
Batman and Robin #9, Grant Morrison/Cameron Stewart, $2.99, 32 pages, full color, DC Comics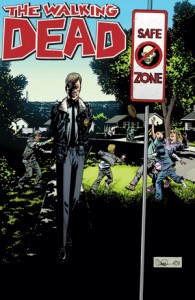 •Walking Dead #70:  Things seem way to perfect. I personally don't trust these new people as far as Rick can one-handed throw them. I hope he's going to stay weary of them too.
Walking Dead #70, Robert Kirkman/Charlie Adlard/Cliff Rathburn, 32 Pages, Black & White, Image Comics