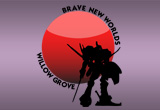 That's right, the staff at Brave New Worlds Willow Grove knows a good idea when we hear one. Granted, it has taken us awhile, but with a little encouragement from our Old City comrades and excitement from our customers, we will be holding our first-ever book discussion on Saturday, January 30 at 7 p.m.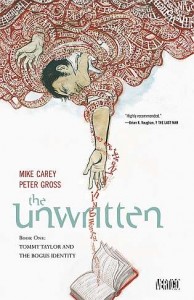 Our first book to review will be Vertigo's critically-acclaimed Unwritten by Mike Carey and Peter Gross. The former Lucifer-duo has joined forces once again to bring us a tale about a character in a fantasy book based on a real person, whose own life begins to mirror that of the written word.
This description can not truly do Carey's work justice. But if you wanted a reason to pick up this book or wanted to talk to someone about it, stop by Brave New Worlds Willow Grove on Saturday, January 30 at 7 p.m. We will have some food and drink, and make sure you bring your copy of Unwritten along as well (we also have plenty in stock if you have yet to purchase).