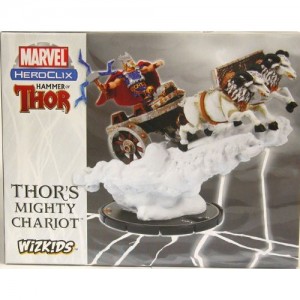 Looking for that final piece to finish off your Hammer of Thor HeroClix set? Well look no further than Brave New Worlds as we have received Thor's Mighty Chariot for the Hammer of Thor set.
Your team will be nigh-invulnerable with this figure on the board. Beware all who attempt to defeat you.
So make sure you stop by today, before Thor's chariots take off for good.