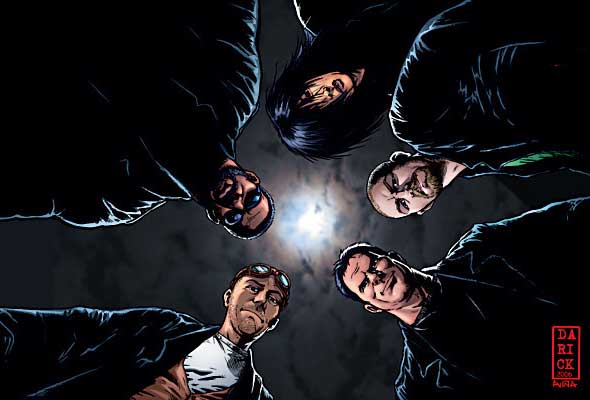 Garth Ennis (Preacher, The Punisher), Darick Robertson (Transmetropolitan).
The book follows a CIA outfit nicknamed "The Boys" whose job it is to monitor and if necessary take down super powered people operating in the United States.  Expect all of the class and wholesomeness of Garth Ennis' previous titles.
5 trades and 2 hard cover editions are currently available.