Brave New Worlds has some exciting releases coming out for all our faithful customers this week including Siege-crossover New Avengers #61 and The Losers: Volume 1 and 2 Trade Paperback.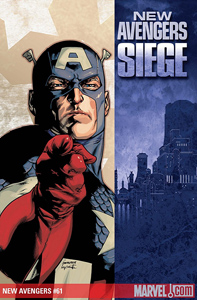 Promising to be the biggest event to hit the Avengers since Disassembled, the Siege hits the pages of New Avengers this week and guess who is back? Give up, well if you have been living under a rock than you might not know that Captain America is back. What's that you say, Captain America has been back? True, but this month Steve Rogers makes his return to the Avengers and boy are things all sorts of messed up.
Rogers might find his return this time even more confusing than when he was originally chipped from ice back in the 1960s. This time Norman Osborn is in charge and is going all-in against Asgard, What chance does a super-soldier have when the gods fall? You are just going to have to read New Avengers #61 to find out.
And in case you missed it last week, the Siege crossovers began in earnest with the release of Dark Avengers #13 and Dark Wolverine #82, both still available at Brave New Worlds.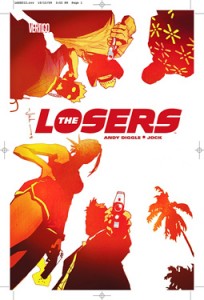 The Losers: Volume 1 & 2 TP
Another Vertigo title is getting the media treatment as Andy Diggle's The Losers is slated for an April 2010 release on the big screen. DC is celebrating the event by releasing The Losers: Volume 1 and 2 Trade Paperback as a set this week. Think the A-Team as The Losers were an elite U.S. special forces unit (is there any other) that stumbles upon a C.I.A. secret they can not ignore (they never can). So guess what happens next, that's right, the C.I.A. attempts to take The Losers out, and the story begins.
Jock and Shawn Martinbrough provide the pictures as The Losers: Volume 1 and 2 collects the Ante Up and Double Down trade paperbacks.