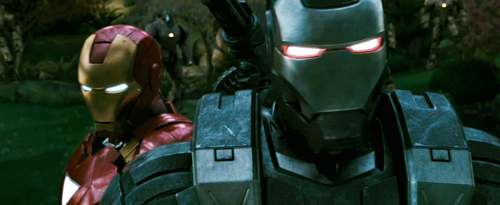 Jon Favreau and Robert Downey Jr. have teamed up again for Iron Man 2.  It's going to  be one of the biggest movies this year.  You can see the trailer right after the jump.
Iron Man 2 gets released later this year.
Do you mind Don Cheadle replacing Terrance Howard as Rhodey?  Did you spot Samuel L Jackson as Nick Fury?  What do you think of Mickey Rourke as Whiplash?  Opinions of Scarlett Johansen as Black Widow?  Let us know what you think in the comments below.
There is going to be tons of Iron Man 2 merch hitting the shelves around release but you don't have to wait – Brave New Worlds already has your Iron man needs covered with comics, toys, apparel and more.