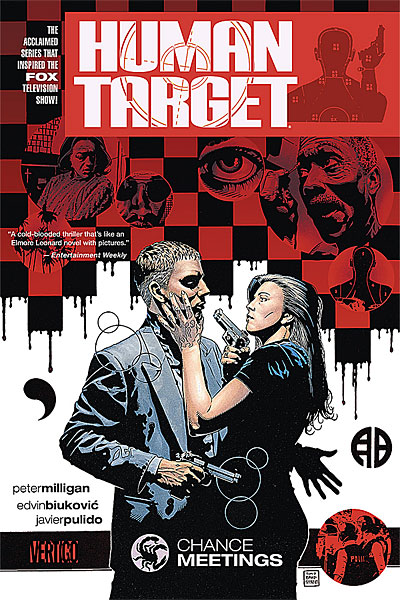 Maybe you have seen the commercials for the new Fox show of the same name – Human Target – and thought to yourself, self, this looks a little interesting.  Well, now's your chance to read the comic that inspired the show – Human Target Chance Meetings, available this week in trade paperback at Brave New Worlds.
Written by Peter Milligan, Christopher Chance makes his living by literally turning himself into a human target, disguising himself as people who have contracts out against them.  But of course, the story is not that simple and something goes horribly wrong when Chance impersonates an African American minister with a hit out on him.
If Chance Meetings (from Vertigo) does it for you, Brave New Worlds also has other Human Target collections in stock for you to try out – the four-issue miniseries by Milligan, Final Cut and Living in America.