There are a lot of new comics out this week…Kick Ass #8, New Avengers #61, Batman and Robin #7 to name a few…but I want to read these two real bad…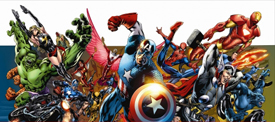 Captain America: Reborn #6 of 5: 6 of 5? Yea…now that we are passed that oddity- it's about time Marvel got this series all finished and ready for us to read, since they have already given us the epilogue issue and the subsequent issue in the Cap ongoing series [ Who Will Wield The Shield and Captain America #602 ] in the last few weeks both reveling the outcome of the final battle with the Red Skull held within this issue. If you were able to hold out and not read those two issues you have some extra Cap based reading to do this week. Also, good for you! I was unable to hold out and have ruined some of the impact of this issue for myself I would guess. Let's hope Brubaker and Hitch tie this one up with some surprises not yet revealed in those other issues.
Captain America: Reborn #6, Ed Brubaker/Bryan Hitch/Butch Guice, $3.99, 32pages, full color, Marvel Comics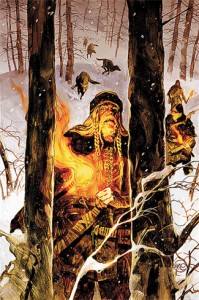 Northlanders #24: The Plague Widow #4 of 8: As winter seems to be gearing up to give us some more cold weather later this week, in real life, I fell it's time to head back to A.D. 1020 and check in on the Settlement which is situated on the Volga River and locked in coldest winter anyone can remember. With food scarce and a plague threatening anyone who may leave the security of the Settlements walls tensions are on the rise. I just got around to reading issue #23 this past weekend [ I have no idea how I missed that one in sitting on my shelf for near a month ] and was really excited to see this book on the shipping list for this week. Brian Wood, yet again, has me hanging on every word as the widowed single mother Hilda struggles to make it through this most brutal winter and keep her daughter, Karin, fed/warm/alive. Fernandez's full page splashes always please and definitely illustrate the cold desolation felt on the banks of the Volga in the year 1020 A.D.

Northlanders #24, Brian Wood/Leandro Fernandez, $2.99, 32pages, full folor Vertigo Comics