This week Charles and myself tore down the nasty drop ceiling tiles and found many surprises stashed up there from the last 40 years. Unfortunately, most of the items were disgusting. This made for an even bigger pile of stuff we had to get rid of.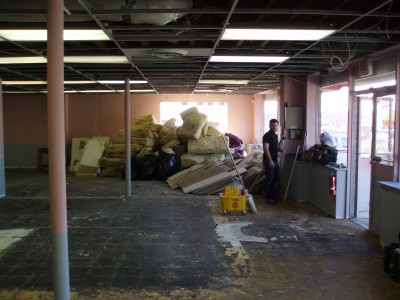 Enter the dumpster. After we filled it, Brian took time to strike a pensive pose.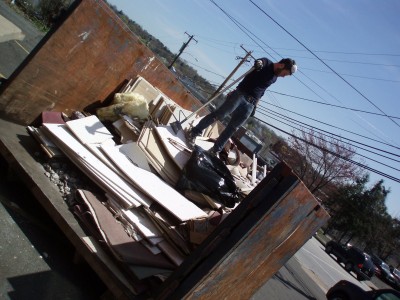 After the trash was removed it was time to scrape and mop the floor clean. Painting the ceiling tiles grid was next. Maura stopped by with her boyfriend Jim who checked out our heating and cooling system. Good news, the larger unit is in pretty good working unit and a smaller second unit that can be used on extra hot or cold days seemslike it will be up and running with a few minor repairs. Jim recommended changing out the duct work, especially since all the ducts are exposed and easy to access right now.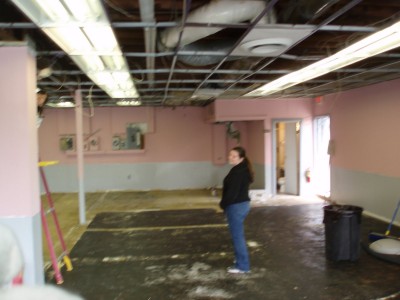 Next week we prep the floor and start installing the sweet brand new tiles.