This week was spent replacing all of the florescent bulbs, more painting, repairing the ceiling grid, running wires for the stereo, cameras and phones. On Friday, we started the last major project left – installing the new ceiling tiles. Before that Eric and Andy installed the new carpeting in the gaming/storage area.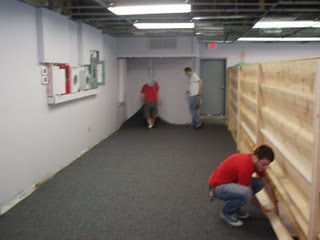 Lane worked on painting the big green wall.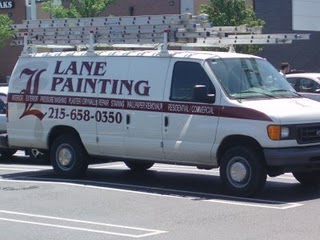 Brian and I went to work on our brand new ceiling.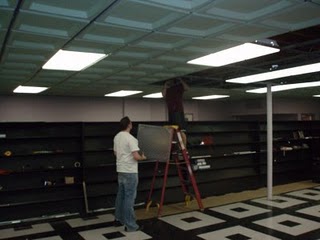 The new awning showed up while we were working.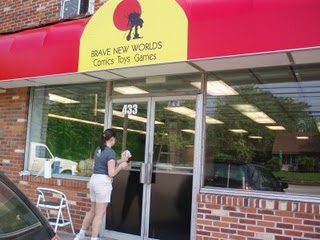 Saturday was spent finishing the ceiling tiles and cleaning up. The store is really shaping up nicely and we are all set to move on Monday night! I can't wait to get started filling the place with comic goodness.