This week we finished up building all the sections of comic shelves and attached them to the floor. We filled another 30-yard dumpster with all the remaining debris from the shop and construction. The outside of the building was completely cleaned up too. When it was finished, there was much rejoicing.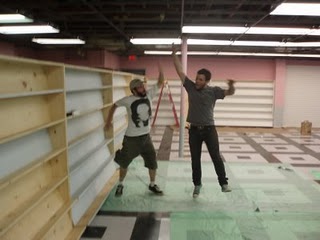 Also the new fixtures that will make up the counter area were delivered.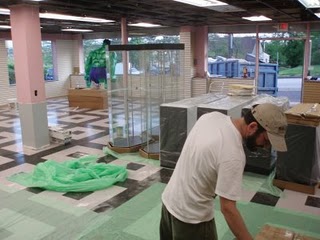 After some Spackle and a quick sanding, it was time to prime and paint the shelves and slat wall. There was a lot of painting that needed doing and Cathy, Lane and Michelle were on hand to get the job done.
We decided to incorporate the same color scheme from the Old City shop into the new store design. That meant painting one wall the very bright and Hulk-like 'Gamma Green' (not kidding, that's what it's called). The rest of the walls and slat wall were painted a neutral light Violet color and the shelving was painted black to match the new fixtures in the shop.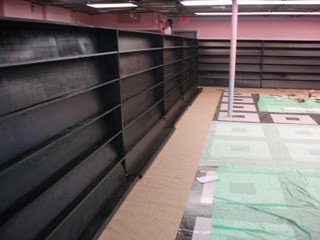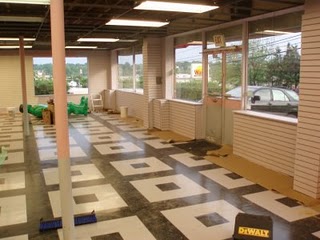 It's finally starting to look like we're going to make our deadline of moving in on Memorial Day!