Archive for April, 2009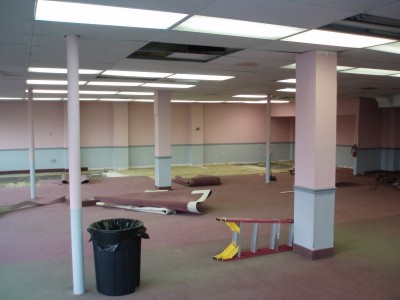 It's been a while since I've posted, but we had to let the lawyers, bankers and realtors do their job. The good news is that the sale is progressing nicely and we have the keys to the building. There's lots of work that needs to be done and it's time to roll up our sleeves and get to it.
First off Brian had to set up the tunes….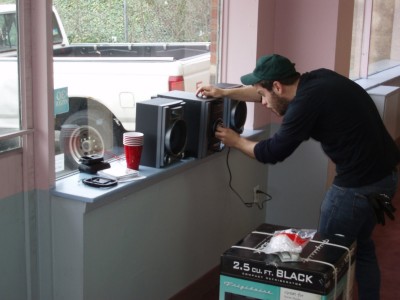 With a crew of Brian, Eric and myself, we went to work getting that lovely purple, pink and green carpet. It was glued down. After a few hours of blood, sweat, tears, blisters and a few laughs – we managed to get it off the floor.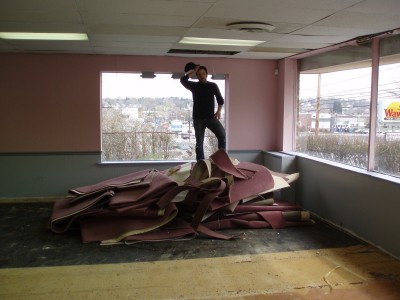 Unfortunately, underneath the glued down carpet is some equally hideous glued-down tiles.
The next day Lane, Kevin, Cathy and myself went to work on scraping off each piece of vinyl tile. It was pretty difficult, but we got the job done.
Now to get rid of that mountain of trash…